Léif Aficionados,

D'Idee fir en Zigaren a Spirituose Club ze grënnen hate mir scho laang, mee iwwert e konkrete Plang ass eréischt am Wanter 2011 geschwat ginn.

Den Numm hate mir schnell fonnt, e Clublokal och, sou dass weider näischt méi am Wee stoung, a well mir keng hallef Saache wollte maachen, hu mir och direkt eng a.s.b.l gegrënnt.

Den 31.01.2012 war et dunn esou wäit a mir hunn eis Statute beim Registre de Commerce agereecht an d´a.s.b.l. Smoking Dudes war gegrënnt.



Eist Clubtreffen ass ëmmer all zweeten Donneschden géint 19h, meeschtens an der Havana Lounge um Kirchbierg, respektiv op anneren Platzen, Sonndes fennt een eis meeschtens op eisem Casual Sunday, deen op verschiddene Platze statfent.

De Sënn vum Club ass ënnert anerem fir mat Gläichgesënnte flott a relax Owender ze verbréngen a cool Eventer ronderëm d´Thema Zigaren a Spirituosen z'organiséieren an ze besischen.

Fir weider Renseignementer sti mir Iech gären zur Verfügung, schéckt eis einfach eng E-Mail op This email address is being protected from spambots. You need JavaScript enabled to view it.



Vill Spaass op eiser Säit.



Alain Zeig

Président Smoking Dudes a.s.b.l.








"Eating and sleeping are the only activities that should be allowed to interrupt a man's enjoyment of his cigar."
-Mark Twain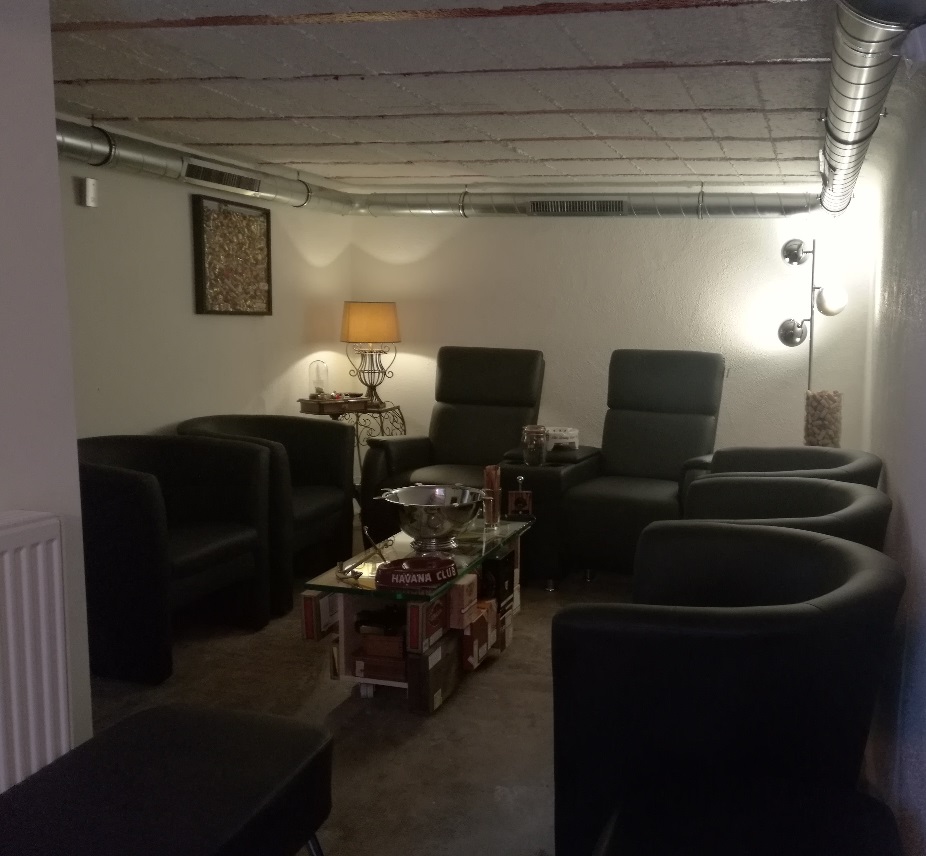 The Sofitel Havana Lounge, with our club case in the lounge humidor.
"Enter this stately mélange of dark wood, leather, and nautical touches and select from an expansive menu of fine cigars with the help of expert staff. Sip a specialty rum or cognac, served solo or as a pleasurable accompaniment.Opening hours: 10:00-01:00" !

Spirit Tasting 11th May 2017: Cigar Tasting 8th June 2017: